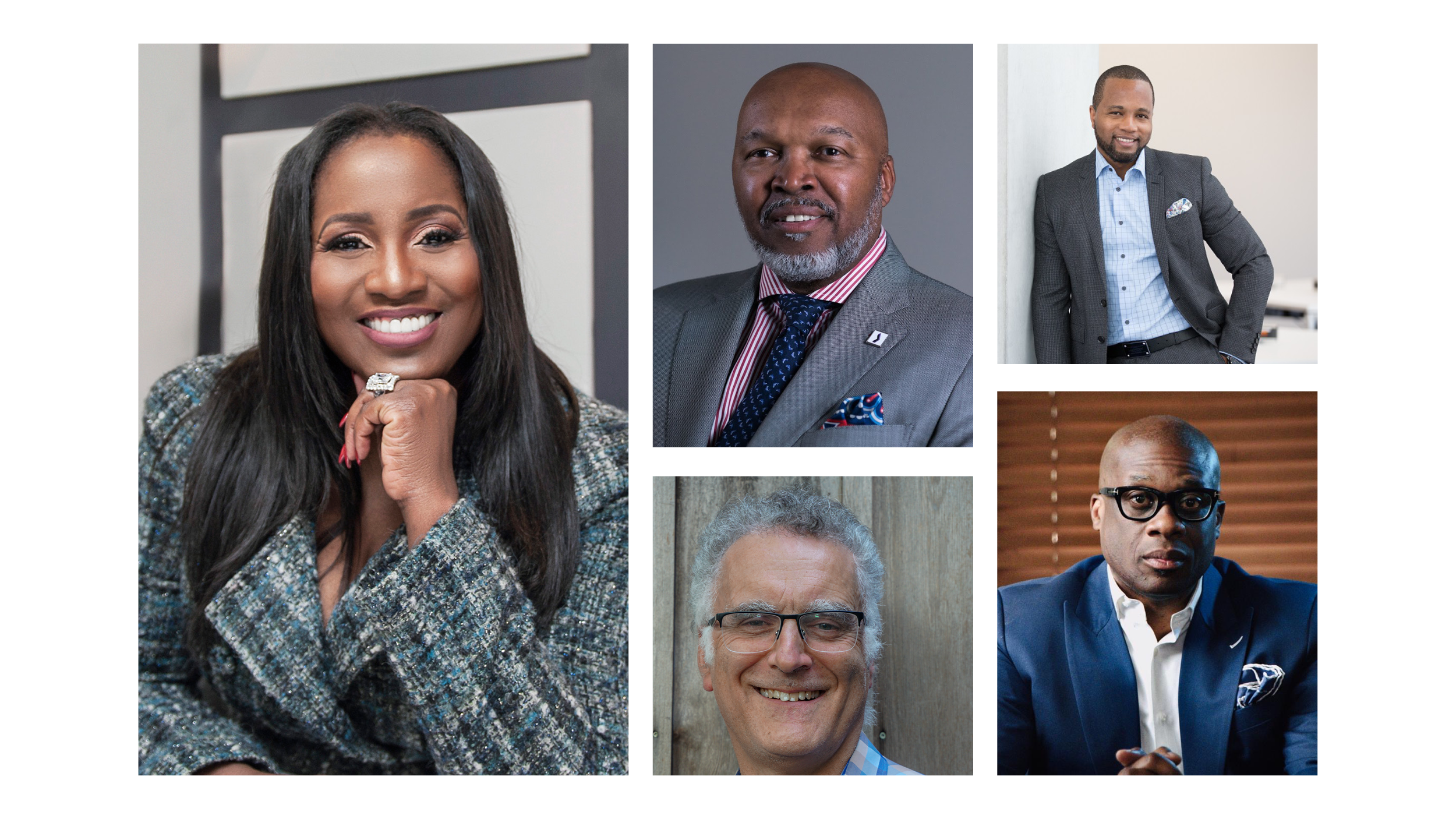 We've heard the words "unprecedented times" a little too much this year. Even though many things didn't go quite as planned in 2020, the adverse realities and injustices that are coming into the light are actual, real experiences of the people in our communities. The pandemic intensified many of these struggles and people are now starting to pay attention to some of the struggles that Black, Indigenous and people of colour face.
Let's step back and take a moment to recognize that these struggles are more than breaking news stories. These fundholders have been putting in the work, even before the pandemic, to advance racial justice. Each of these fundholders made a commitment to learning more about the people who live in their communities, deepening their understanding of how their philanthropy can help Toronto—and for some of these funds, Canada. Being open to recognizing new perspectives is at the heart of the work.
We encourage you to learn more about their projects, support their work and invest in their ideas. They remind us that it's important to educate ourselves and step out of our comfort zone to better understand why we want to support their causes. If we missed any other funds dedicated to this work, let us know!
ONE City Scholarship Fund
A few years ago, a couple of Toronto teachers came together after realizing that their amazing students, who had lots of access to supports while in school, entered post-secondary life with a set of different challenges and difficulties.
William Wallace, the steering committee chair, says that the idea soon became about sharing these resilient and bright students with the city of Toronto. "They are unbelievably amazing and need our support, not because of charity, but because of investment. If these young people have achieved what they've achieved with a hand tied behind their back, or this challenge, that challenge… then they're extraordinary and they need to be invested in," Wallace says.
Being a teacher, Wallace meets many different students facing a variety of experiences in their communities. And while it's rewarding for several students to come up to them to say "Thank you for this opportunity and for seeing me," he says it's upsetting that they are only feeling this now. "It's kind of frustrating, too. Like, you're awesome, don't you know that already? We're sort of scratching at the surface here and there's so much more to do."
Wallace reminds us that what's happening in the world right now will ripple out for decades, and that we need to be mindful that some folks "are not going to be able to contribute to their community or families."
A piece of advice Wallace gives fellow fundholders starting this work is to remember: "A cheque is important. What is as important is the relationships that come out of that opportunity."
BBPA Harry Jerome Scholarship Fund
Black Business and Professional Association (BBPA) President, Nadine Spencer, believes in the possibilities that come out of education. Spencer has valued the importance of philanthropy throughout her career, devoting a lot of her work to battle poverty and advance women's education. Her passion behind the Harry Jerome Scholarship Fund underlines the importance of investing in young people and our community. "By providing opportunities for young people to learn, excel, and grow, we are literally building a stronger future for society as a whole."
Spencer says that Black people are currently underrepresented in so many areas and the "ramifications of this systemic disenfranchisement has become quite clear from the social events of the past few months." She reminds us that education is the main key to breaking down biases and barriers to entry. The scholarship provides an opportunity to pursue a post-secondary education, "which is critical for the advancement of Black people."
Advice for other fundholders and philanthropists wanting to work toward racial justice? Spencer suggests building your awareness and education. "Once you fully recognize the ramifications of racial inequality, you are compelled to become part of the solution rather than part of the problem."
Black Opportunity Fund
The Black Opportunity Fund started when Ray Williams and a group of passionate individuals thought about how they could help enhance and build out of the Black community in Canada. Williams says that their four main areas of focus are: finance and intergenerational health, education, industrial, and using networks effectively. "The Black Opportunity Fund is a viable solution to creating and sustaining a national, long-term economic growth strategy to the community-at-large."
Williams also says that the events that happened this year gave them an opportunity to encourage people to really look at the world from a Black lens. "I've never seen a situation where so many people, not just in North America but globally, actually stepped out and acknowledged and recognized that we have an issue in society when it comes to inequity—especially as it's focused on the Black community."
If he could offer any advice for other fundholders, he highlights the importance of education. "We often have to educate ourselves to gain a better perspective on what is taking place around us. We quite often are focused on the things that are important to us and some of the other things around us are just getting ignored."
100 Strong Foundation
"Being a good student missed me for some reason," says Donald McLeod, a board chair at 100 Strong. McLeod started 100 Strong to create a "vehicle that was for Black boys who had a lot of potential but didn't have a lot of access; boys who were not just living on the margins, but also scholastically working on the margins."
McLeod says that the experiences of his life as a Black man shouldn't be seen as just a news story; similarly, lives of Black children are not just stats and numbers to analyze. 100 Strong aims to shift the narrative of young Black boys as it exists today. "We, as Black organizations and organizations that deal with racialized individuals that are looking at anti-Black racism and systemic discrimination, should be making sure that the understanding that people leave the conversation with is that this is an everyday experience that needs action every day from this day forward."
He wants to remind other fundholders that the giving part should come second to our work. What comes as first priority should be the willingness to learn and understand. "You are giving because you now understand why this predicament is even happening in the first place. You are giving because now there is something that you're attempting to fix—you now understand the underpinnings to such a degree that you also recognize that giving isn't the only thing you should be doing."
Dream Legacy Foundation (DLF)
Isaac Olowolafe Jr., founder of the Dream Legacy Foundation (DLF) says he got involved with DLF after seeing how the philanthropy world works, finding areas where the Black community was missed. "The idea was to bridge the gap between institutional relationships and the community in major industries," Olowalafe says.
DLF is aiming for an "inclusive market economy," where systemic barriers are broken down and underrepresented groups are valued. "One of the biggest issues that members of this community face is proper representation in industries that impact the economic stability and economic growth of the community," Olowalafe notes. The lack of access to technology, for example, reduces the chances of having a thriving, sustainable community as a whole.
If Olowolafe could provide any advice for those in the philanthropic world just starting this work, and seeing the realities of racial injustice, he reminds us to think of our why, and what goals look like in the long run. "Is it to truly provide inclusion? Aside from just saying that you're doing something, inclusion is where the real work is… Diversity is being invited to the dance. I think inclusion is actually being invited to the event, and being able to dance at the event."
Image courtesy of Toronto Foundation
Original story from: https://torontofoundation.ca/five-toronto-foundation-fundholders-fighting-for-racial-justice/